Just Mind-blowing! Totally unrealistic offer!

Your Incredible Offer to me for offering free silver membership to all my subscribers has just left me Overwhelmed. Both me and my subscribers are on healthy side. The subscribers are not gaining their only profit by joining the silver membership for free but I'm also earning a handful of money.

It's a Win-Win offer for both of us. Thankful to you for this mind-boggling offer.
Raamakant S.
http://www.raamakants.com/

Thanks Jeremy Gislason, the founder of
SureFireWealth.com

Sure are pleased with your membership site. The products are Top of the Line,Best of the Guru's hacker marketing products. From A to Z have found, nothing to compare to the content here-in! Of course we have to remember Gold Member. As for anyone that needs information help and tools; we would suggest a membership at this site and to be a Gold member.

First, but up most you are still reading. So you have not joined yet. Get you Gold Membership today - Thanks again


Clifford Petry
Mr.
https://cliffatgoodlandllc-public.sharepoint.com
Hi Jeremy, Just wanted to drop you a note to let you know that I'm a fan of your membership site ;-)

When I get stuck for new product ideas, yours is the place I come to.

I've found many interesting dowloads here, and always of great quality.

Sometimes I use the products listed here as bonus gifts for my own products, or to get new ideas to create new Ebooks or small reports.

Congrats, and keep the good stuff them coming!

Dirk Dupon

Dirk Dupon
http://www.ebooks-made-easy.com

Jeremy,

Thank you for the first class service that you provide.

Not only do you offer a fantastic range of products, but you also provide a wealth of useful information that has helped me considerably.


Andrew Loverock
http://www.connect2workathome.com
Hi Jeremy,

I have been buying ebooks with resale right from a lot of sources. I found your site in September, and it was very lucky for me.

You have a great veriety of books and constantly adding new ones. I hope you keep up the great work !

Thank you.

Rieko Niizato
http://www.Denshibook.com

Thanks Jeremy for creating this INCREDIBLE membership site, I really enjoy the product..

Mike Cabalida
http://mikecabalida.wordpress.com
INCREDIBLE! You have ONE of the BEST membership sites online!! You really know how to help the NEWBIES and seasoned marketers with fresh HOT products! I was a silver member, but I just had to become a gold...I just can't get enough, my hard drive is bustin' at the seams! Keep up the great work, Jeremy!

Traci Watkins
Home Business Owner and Mom of 4
http://www.laptopmoms
Jeremy,

Thanks for some of the best Info available today. Your site is truly a gift and provides more than ever hoped for!

There's always something new and exciting.



Kathy Keefe
http://www.allinfo24-7.com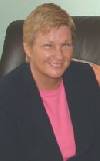 Hi James

What a fantastic site! The products available have been outstanding, and I had no hesitation in upgrading to Gold Membership.

I am more than happy to endorse your site and to congratulate you on such a vast array of quality products. I know that SureFireWealth will continue to help both me and others to grow their Internet businesses.

Many, many thanks and take care!!
Jan

Jan Malloch


I don't know why I keep looking for answers and buying the "latest greatest" thing on the planet. You have graciously provided us with all the tools we need to be successful on the internet.

Thanks for jump starting my business.

P.S. I did not have a good photo so I'm submitting a logo. It's an idea I'm working on. vmothr.org

Daniel Conduff
http://www.dba2020.com

Hi Jeremy

I've been a Gold member for quite some time and "jump on" the new stuff as it's released - but usually just the Silver/Gold items as I don't have a lot of time to spend downloading stuff.

But I recently had need of some good "giveaway" material and turned to the SFW Free downloads to see what I could find. Well! All I can say is, I have been leaving a huge amount of excellent material on the table for far too long. The paid for stuff is usually excellent, but I couldn't believe the quality of much of the free material.

I won't be making the same mistake from now on! Fellow members, if you have been making the same mistake - take note!

John Kirk
http://www.my-uk-office.com
Hi Jeremy,

You don't know me, but I'm a subscriber to SureFireWealth and I just wanted to let you know how much it has helped me to grow my coaching practice.

I especially like the great products and marketing ideas that it gives me.

The Internet can be a very intimidating place, but you have made things much simpler for me to accomplish my goals. I'm also glad to have found someone I can trust. Thank you.

I'm sure you get emails like this all the time, but I just thought you should know how I feel. If I can ever do anything for you just let me know.

Thanks again,

Mark Edwards

Living Your Dream Life Coaching

www.mytruelifecoaching.com


Mark Edwards
Thanks for all your help
http://www.mytruelifecoaching.com

Jeremy,

This would have to be one of the best sites available - I come to it and use the content time and time again.

I see I'm in some elite company on this testimonial page, so I must be doing something right!

Peter Phillips

Peter Phillips
Mr.
http://www.money-makingopportunities.com
Thanks Jeremy! I found SureFireWealth early in my travels on the internet. The products found here have sure shortened the learning curve.

Michael Thorne
http://www.webvideowizard.net

Excellent value .. no other words better describe SureFireWealth ... haven`t been a member long but I can`t wait for that email saying new goodies are uploaded.

Anyone has any doubts about the value of this membership obviously don`t know what good value is!

From OZ ...
Christopher

Chrstopher Robb


Thanks Jeremy,

You have put together an awesome site with great quality products.

Your support service is fast and efficient.

And your bonuses are very generous!

Keep up the good work

Ray Burton
http://www.your-traffic-booster.com

SureFireWealth.com Gets Better All The Time!

The FREE members get a lot of good products. I'd seen it and shortly after received a FREE 1 Year Silver Membership.

The Silver Membership gave me a chance to see just how good this website really is. I purchased the Marketing Main Event and received a FREE Life Time Gold Membership.

The Gold Membership gets you everything including the kitchen sink. It's a never-ending smorgasborg of Quality (Useable And Sellable) Products. You get 10+ times the value of the purchase price instantly.

Once you soak in all the membership has to offer, it won't take long for you to make your purchase price back.

Join ASAP! You won't regret it! This is still one of the best membership websites every created.

Click On And Prosper!

Kosta Efstathiou
The Krytic
http://www.thebestfreebiesonline.com/

I can't tell you how excited I was with the silver Now I am busting with all the downloads I have to resell.

I am making more money now then ever and half the work. Thanks for making this site so GREAT!

Donna Biasi
http://www.guardyourselfnow.com
I'd first like to say thank you for an excellent library of eBooks.

Clive Praed

Hey Jeremy!

What a wonderful site you have!

The products that you have for the Silver members are so incredible; but even more than I imagined is available now that I'm a Gold member. There is no excuse for not succeeding.

Thanks so much for all that you offer!

Paula Fondakowski
Owner of GuscleBerry:Home & Garden Products
http://www.GuscleBerry.com/
I just wanted to let you know that this site has helped me greatly with my online business.

Keep it going!

R Sherlock
http://www.marketingtoolcrib.com