Hi Jeremy...I've known you a long time and your attention to detail is impeccable.

You make sure we (members) have the newest and best products available and you make sure your members make money.

SurefireWealth.com is the "Real-Deal"... No other Resale/Giveaway Rights Membership site even comes close. Bravo to you Jeremy. Keep up the good work.

I recommend everyone who comes to my sites to SurefireWealth.com. I look forward to a long and profitable relationship with you.

Sincerely,
Lamar Owens
http://nethost.ws
Jeremy,

It's been an absolute pleasure being a member of your site. So many info and tools to help one succeed in online marketing.

Keep up the good work.

Ruoall Chapman
http://net-marketing-tools.com
Hi Jeremy,

Just a quick line to let you know how I glad I am to be a Gold member.

Many times I find I need help, advice and product solutions...and you are always there! Just like the Cavalry...you rescue me when I'm in trouble.

God Bless You.

Kind regards,

Ray Fearnley
http://rayzee.co.uk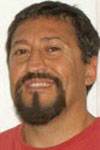 Hi Jeremy and team,

Respectfully, Thanks with gratitude for excellent support, you're all very much appreciated!

Today, I finally got around to going through the full tour of membership sites provided and...

WOW...

Good solid, fantastic achievement. I'm lost for words, blown away by the modest fee, yet massive and geniune value you outright provide members.

So, please keep doing what you are doing, everything fits like a glove...

Thanks for the opportunity to share in your continued success,


Jammer Mignano
Serious steps to success...
http://www.audiobookgiftshop.com
I just wanted to send a quick thank you for all the time, effort and work you put into this site.

SureFireWealth was one of the first sites I signed up for when I started learning about making money online and is always the one I go back to when I need advice, products or inspiration.

Once again, thank you.

All the best,

Mark Greenway
To all at SurefireWealth
http://www.fastwealthinfo.com

Hi Jeremy,

Thank you, you have such a cool Sites and you are right we grow and learn as we go through our journey.

You have done some real phenomenal work and I am extremely impressed with your infinite knowledge of good things.

Your sites are extremely insightful and it is people like you that have inspired me to create my own "Niche"...

I encourage others to follow leaders like yourself and grow and prosper as you have done with you ensemble of extremely amazing Sites.

I look forward to your new accomplishments as you can always know they are worth the wait and always full of promise!

Again thank you and wishing you all the best!

Sincerely,

Laurie Brandt
Founder FutureNowTechnologies, Inc.
http://www.YourSuccessWealth.com
Jeremy and your team,

Thank a lot, at first, I thought this is just another membership site, but you proved me wrong.

When I browse thru your Gold membership section. I'm very impressed, nothing else I can said.

Anyone without a product or service of their own can now start a business on the Internet in a snap! Including me.

OcK & Eunice
http://www.perfectinternetmarketing.com

Hi Jeremy,

I am still scratching my head trying to figure out how you come up with all this great content - and it never stops.

I recently discovered the templates and will be using them to make my own viral membership sites.

The Gold package is worth every penny.

Thanks for making this resource available to us all.

Cheers,

Peter Koning
Founder
http://www.viralsalesgenerator.com
SureFireWealth is one of the rare membership sites I stay subscribed to.

Actually, I unsubscribed from all the sites I was a member exept 3: My Web Host, SurefireWealth, and My mentor's site.

I am a silver member, and I am more than happy to get all these softwares and website templates.

It give me an edge in my business. Jeremy is prompt to answer to my emails whenever I have a problem.

Franck Silvestre
http://www.mynetmarketingland.com
You're Off Your Rocker If You Don't Snatch This Up!

Jeremy Gislason, How on earth do you find time to eat or sleep.

You've jam-packed so many high value products in this membership, that I'm lost in the maze of never ending cash producing ideas...

For anyone to pass you up on this offer, they've got to be off their rocker, or worse--Certifiably INSANE.

Do yourself a favor and just scroll on down to the bottom and push that buy button, before Jeremy comes to his senses!

Fred Beers

Dear Jeremy,

Many thanks for your attention and kindness when did me a favor by letting me reregister my membership in your business.

Always I'm amazed of how much good stuff, audio and ebooks you're providing me with. Of course, I become like a little kid at Christmas when I download numerous files from your site. Thank you again for it.

I hope sometime I will able be more thankful and join your business as a paid member, but currently I can operate only by the modest means, I'm sorry.

I personally believe that "International JV giveaway online business" you're managing is exact answer for a lot of regular men and women, who need like me some cheap ways of getting started or to make their own business grown.

I realize well it's not files giveaway. I want to say you should be proud of what you're doing for us. You do grateful business that lets each of us to get away from poverty consciousness, join and try someone's business, make shift in life for progress towards achieving the outcome, get new life time friends and build relationships with other prosperous business persons from around the world.

Sincerely,

Peter Shavel,
your thankful subscriber from Belarus.

Peter Shavel

SureFirewealth simply sells itself.

As an affiliate the website is easy to promote because it provides resale rights products of a very high value to all online entrepreneurs.

As a reseller of the websites individual products myself, I have had a fantastic and continuous return on investment as well.

I simply win at both ends, as an affiliate, and also as an ebook reseller .

I have just upgraded to gold membership. Now I have access to even more products.

Who could ever ask for more!

Michael Keenan

Good Morning SFW Team,

Just wanted to drop you a quick note to say that you continue to blow me away with all the products I recieve with my Gold Membership.

I FINALLY have my mind set to not buy anything until I check the SFW Members area. Too many times I have bought a new product only to find it here!!!

Keep Up The Great Job!!!

Mike Allton
CEO
http://www.NetBizHelpers.com
AWESOME! I have to say this package is so loaded with great stuff that it's just hard to believe the special price.

I am very impressed! Probably the best money I've spent in a long time. Thanks a MILLION!

Kristine Hogarth/Miller
MIHomeJournal
http://www.mihomejournal.com
Jeremy, Simon and crew,

Thanks very much for the excellent support!

Also, I just wanted to take a minute to tell you how impressed I am with you two guys and your rapidly expanding VRE Dynasty.

First, it was SFW, then MME2 and today, I finally got around to going through the four membership sites provided with MME2 and WOW, I'm now doubly blown away by the massive value you have provided the members.

Each of the four sites provides prospective clients a genuine value well beyond the modest membership fees.

The sites are packed with so many options for monetization, I know it will be a while before I can tap into them all.

At the rate you are going, I foresee the possibility of you guys blowing past some of the biggest big dogs online!

So, please keep doing what you are doing, and I'll be watching and learning and benefiting from everything I can along the way.

With gratitude,

Russ Guthrie


Jeremy,

I have loved this site from day 1. You have been of great benefit to my life with knowledge in so many ways. Your Products are awesome and have enhaced my sites, concepts and even inspired me to create my own creations. Thanks for everything and you have the BEST Programs out here!

Sincerely,
Laurie Brandt
www.YourSuccessWealth.com

Laurie Brandt
Thanks for Building a Helpful, Beneficial Site!


I am so thrilled to have found this website. It truely has been a
wealth of information for my own projects and Jeremy you inspired me
to go out and get my business running.

I will remain a customer for life.

Thanks,


Candace Gill
Wow, You Continue to Amaze Me!
http://www.onestopwebshop.biz
I was lucky enough to obtain a free silver membership to SFW from another purchase I made online. I have been so impressed with the service and products available that I snapped up the special lifetime membership offer without hesitiation.

Thank You!

Ann White
http://www.solstar-directory.com
Hey Jeremy,

I just wanted to take a moment and tell you that I love your site. I think it is an excellent resource for internet marketers of all kinds.

I also wanted to say that I like the way you run your business. I have
seem many in your position over the last 8 years and you are one of the few who really stand out!

As I continue to grow my business, I will be sending people your way. I can do so with a clear conscious. In fact, I have already referred many to your site.

Take care and God bless,

Clint Herman
http://www.helpmynephew.com

Good gravy, my head hurts...

I got a membership to this site as a bonus, paid for the gold upgrade and I could not go through all this material in two months.

I know one thing for sure, I will never have to pay for more "stuff" to sell with all of this incredible content.

With a little luck and some hard work I will spend a LOT more time on the rivers that I love!

Wink Jones
President
http://www.freecz.com

Hi,

I came to your site through Joel Comm's private members site and I have to say I'am impressed.

I am sceptical of package deals but surefirewealth is loaded with hot products.

Thanks!

Mark de Smit
Cheating Wives
http://www.catch-a-cheating-wife.com